The Hawg Game
I would like to reward some of my loyal viewers with a prize for comming to my home pages. Here is how it works.

Somewhere within my home pages is a picture frame like the one below but inside the blank spot will be a link to a picture of something. The picture would be anything from a number to an outdoor scene. The first person to email me with a copy of what the linked picture is will win a special prize from ole HAWG. Title the subject block "Hawg's Game".

Thanks for playing and Good Luck!
this is a sample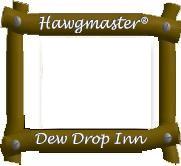 there will be an unknown picture link inside the frame.
1st Game = Red Devil
2nd Game = ChrissyAKA.